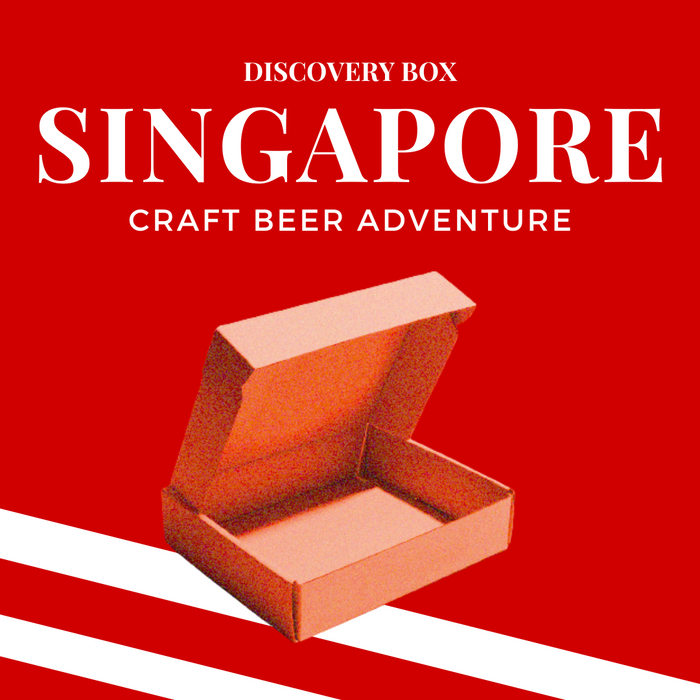 SINGAPORE CRAFT BEER ADVENTURE
Sold out
Original price
$61.70
-
Original price
$61.70
Mixed: 9 Beers, 1 Brewery Glass (Free)
Singapore may not have natural produce like barley or hops but what it does not possess, Singapore makes up for it by doubling down on quality and a hunger for excellence. SINGAPORE CRAFT BEER ADVENTURE Discovery Box spotlights 3 local breweries, all with distinct brewing philosophies.

RYE & PINT aspires to brew gateway styles to bridge the gap between commercial lagers and craft beer. SUNBIRD pushes the boundaries with adventurous, often unusual styles but still very palatable for the masses.
Inside SINGAPORE CRAFT BEER ADVENTURE
Sunbird Cosmic IPA
Sunbird Dreamy Berries Açai Lager
Sunbird Yuzu Ceylon IPA
Sunbird Sweetheart Cake Pastry Sour
Rye & Pint Sunday's Brew Pilsner
Rye & Pint Trippin' Wheat Ale
Rye & Pint Scream Ale Cream Ale
Rye & Pint Poppin Haze IPA
Rye & Pint Brewery Glass (Free, Usual Price $15)
Individual items may be replaced with the closest substitute, of similar value, should stocks be unavailable.