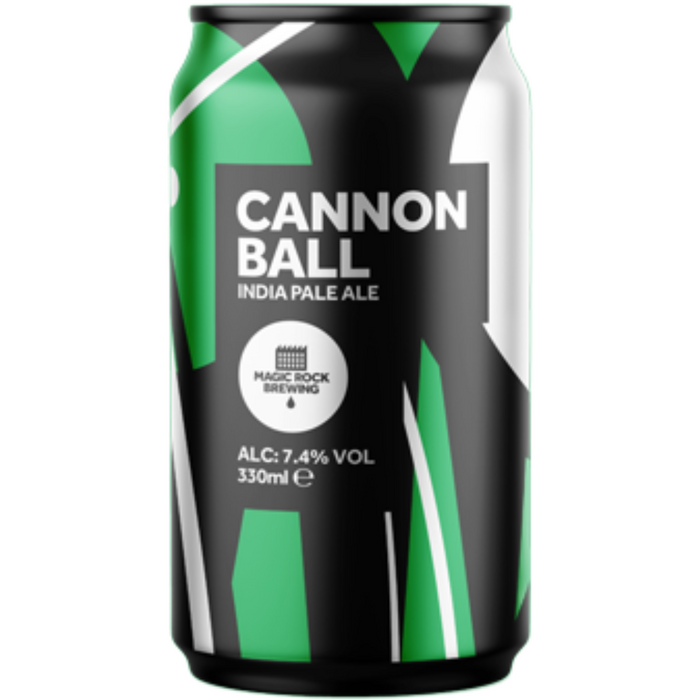 MAGIC ROCK CANNONBALL
Original price
$9.00
-
Original price
$36.00
BEER STYLE: IPA
BEER TYPE: Ale 
ALCOHOL: 7.4%
VOLUME: 330 ml
BREWERY: Magic Rock

COUNTRY: England, UK
BREWERY TASTING NOTES:
Cannonball is an India Pale Ale in the true tradition, massively hopped to survive a long sea voyage.
Heavily inspired by West Coast IPAs; the orangey, pine and citrus hop profile complements a dry malty backbone, while a rasping bitterness builds to a mouth puckering crescendo. This hop bomb will blow you out of the water.