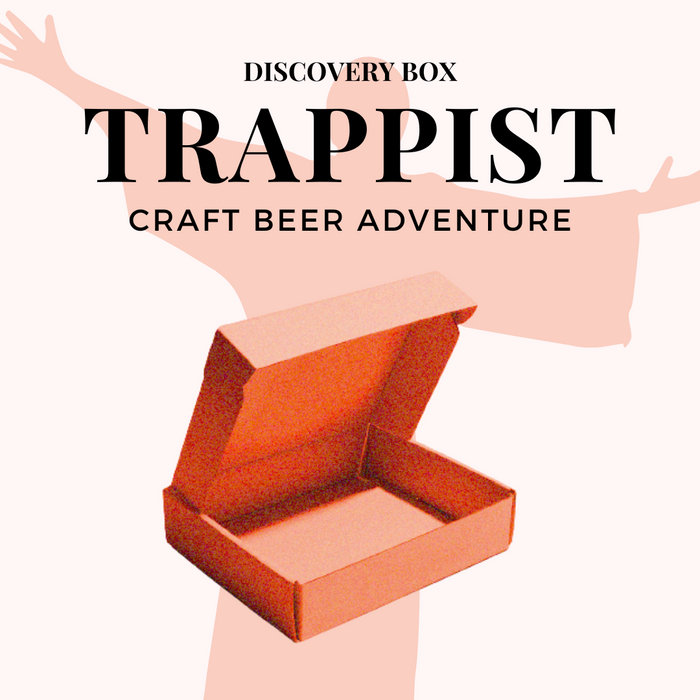 TRAPPIST BEER ADVENTURE
Original price
$106.00
-
Original price
$106.00
Mixed: 9 Beers, 1 Brewery Glass
Trappist beers are truly some of the best beers in the world, with an equally fascinating history to boot. Trappists, more formally known as the Order of Cistercians of the Strict Observance, is a Roman Catholic contemplative order with a history that stretches back hundreds of years. Although Trappist monasteries produce a fairly wide range of products, beer is perhaps the most well-known Trappist product and is brewed to support the monastery and fund its charitable endeavours. Aside from Orval, most Trappist ales are strong, robust and extremely flavorful.

Our TRAPPIST BEER ADVENTURE Discovery Box will take you on an inimitable journey, exploring Trappist beers from 4 of the oldest and most revered Trappist monasteries. Savour every drop. Production is limited.


Inside TRAPPIST BEER ADVENTURE
Chimay Red Dark Ale
Chimay Triple
Chimay Blue Quadruple
Orval Pale Ale
Rochefort 6 Dubbel
Rochefort 8 Tripel
Rochefort 10 Quadruple
Westmalle Dubbel
Westmalle Tripel
Free:
Chimay Chalice 

(Usual Price $15)
Individual items may be replaced with the closest substitute, of similar value, should stocks be unavailable.
Box Image for illustration only.