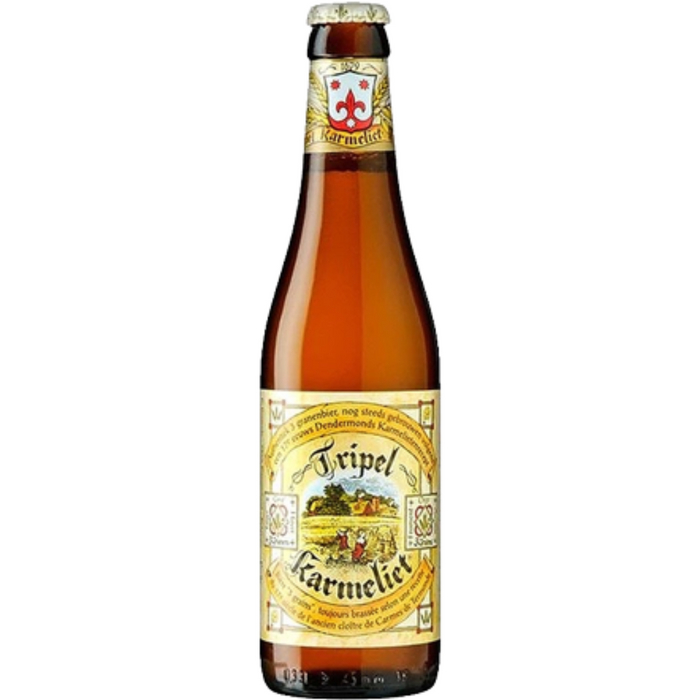 TRIPLE KARMELIET
Original price
$7.50
-
Original price
$30.00
BEER STYLE: Belgian Tripel
BEER TYPE: Ale
ALCOHOL: 8.4%
VOLUME: 330 ml
BREWERY: Bosteels 
COUNTRY: Belgium
BREWERY TASTING NOTES:
Pour. Feel the crystal hand-crafted glass, as it welcomes an experience in the making.
Admire. The dense and creamy foam, blooming through the glass. The hypnotising rich golden glow. The subtle, refined bubbles sparkling delicately.
Discover. The rich combination of aromas. Hints of vanilla, citrus, and spicy notes rush to awaken the senses.
Savour. The silky texture, enhanced by sweet, spicy, and earthy notes. The taste of a refreshing, perfectly balanced beer inspired by a historical 3-grain recipe.
Feel. The magic of a sip of Tripel Karmeliet.