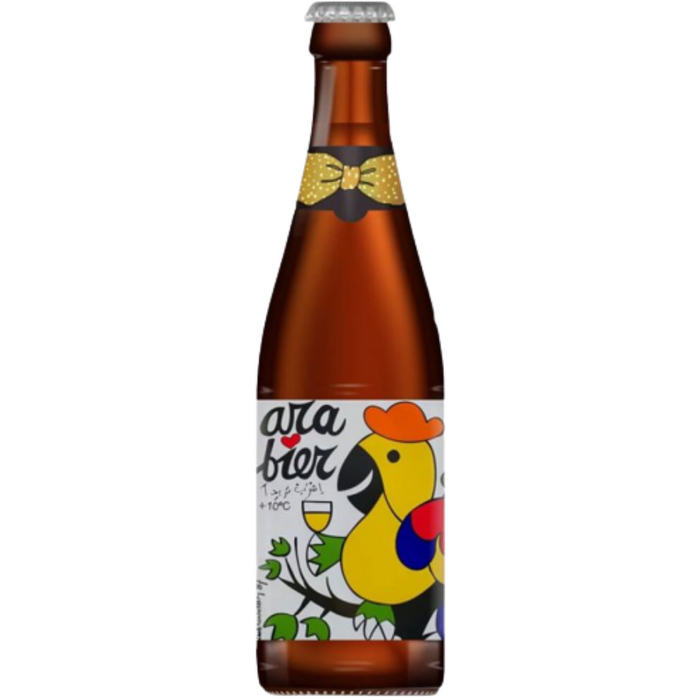 DE DOLLE ARABIER
Original price
$8.50
-
Original price
$34.00
BEER STYLE: Strong Golden Ale
BEER TYPE: Ale
ALCOHOL: 8.0%
VOLUME: 330 ml
BREWERY: De Dolle 
COUNTRY: Belgium
BREWERY TASTING NOTES:
Arabier is a pure malt beer with an alcohol content of eight percent. It is a beer with secondary fermentation in the bottle and hopped with flower hops (Nugget and WGV - Whitbread Golding Variety) from Poperinge.
"Drink arabier cool," the Arabic text says. Initiates claim that the Arabs would express this softer, in the sense of: "One drinks the arabier cool". Beer is forbidden over there, however thirst-quenching it may be. The name is always written with a small a. In the plural one says arabiers when one talks about two glasses of arabier and arabieren in the sense of: "There are no two arabieren."