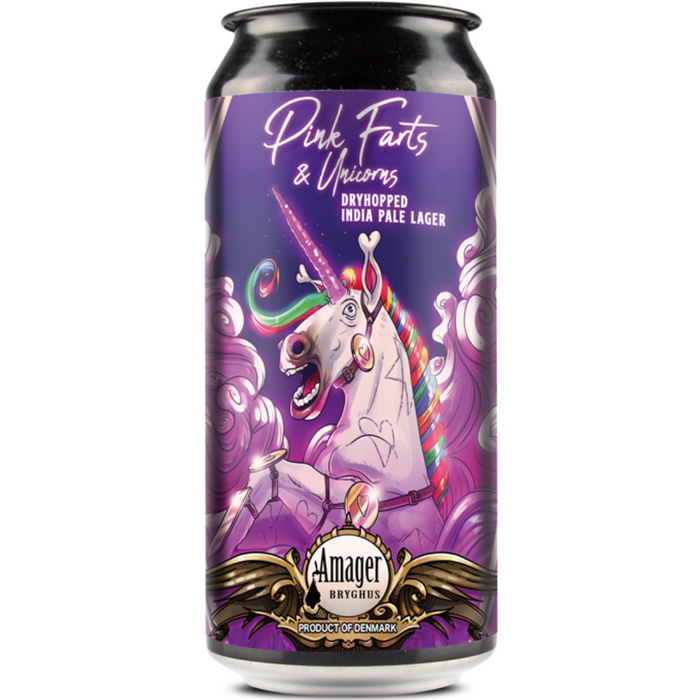 AMAGER PINK FARTS & UNICORNS
Original price
$11.50
-
Original price
$46.00
BEER STYLE: India Pale Lager (IPL)

BEER TYPE: Lager
ALCOHOL: 4.6%

VOLUME: 440 ml

BREWERY: Amager

COUNTRY: Denmark

BREWERY TASTING NOTES:
Pink Farts &Unicorn combines the best of two types of beer: the crispness and freshness of a lager and the inviting, citrusy aroma of an India Pale Ale. The hops are added so late that it gives more scent than bitterness, and the alcohol is kept at moderate 4.6%, so everyone can join in.

Suitable for both the lunch table and spicy cuisines like the Indian and Thai.