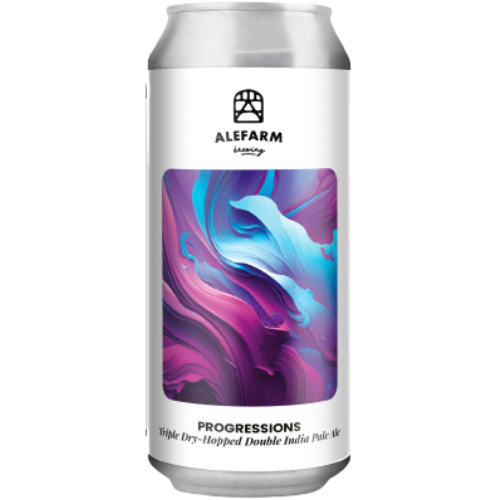 ALEFARM PROGRESSIONS
Original price
$17.50
-
Original price
$70.00
BEER STYLE: Triple Dryhopped Vanilla Double IPA

BEER TYPE: Ale
ALCOHOL: 8.5%

VOLUME: 440 ml

BREWERY: Alefarm

COUNTRY: Denmark

BREWERY TASTING NOTES:
Progressions is a triple dry-hopped DIPA with Topaz, Galaxy, Amarillo, Citra Lupomax and Sabro that's been infused with vanilla.

Big, unapologetic flavours hit your nose and palate right from the start with a beer that is reminiscent of a humorous take on a birthday beer - think pineapple vanilla layer cake! 

The hop combination is teeming with tropical notes of pineapple, mango and hints of passion fruit. It sets the stage for a big, dank aftertaste which is beautifully balanced by the generous touch of vanilla.

Progressions is perhaps the closest we've come to a pastry-style DIPA. There is no lactose in this brew, yet it remains sweet, evoking memories of a festive dessert.